Hey, I'm Stephie. Welcome to Eat Your Heart Out Stephie Cooks!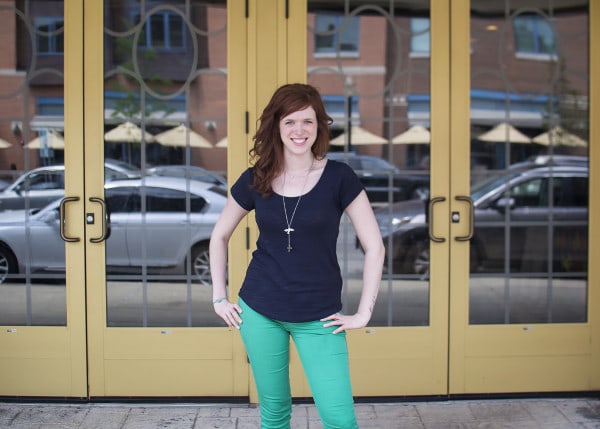 Photo credit
I'm a 20-something girl living in the Chicago suburbs, living my "adult" life as best I know how.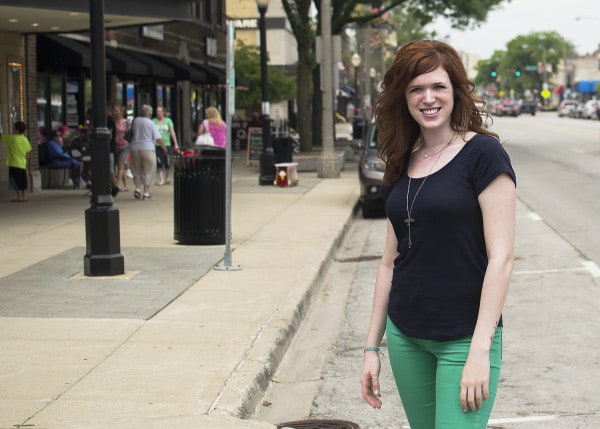 Photo credit
That includes a lot of cooking in my small apartment kitchen.
I started this site 3 years ago as Eat Your Heart Out as a way to document my adventures in the kitchen. This corner of the internet has grown a lot in that time, and I eventually made the decision to rebrand to Stephie Cooks – because, really, when it comes right down to it, cooking is exactly what I do – for friends, for family, for everyone. (Read more about my decision to rebrand HERE.)
My mother grew up learning to cook and bake from her grandmother. She, in turn, passed her knowledge on to me. And I, in turn, am passing what I have learned on to you through this website.
For me, cooking for others and sharing food is an emotional experience. It is something that comes from the heart. Good food brings people together in a way that few other things can. Some of my favorite memories take place around the dining room table; even in the worst of times, it is around the table that my family has found the strength to smile and laugh.
I will never claim to know everything about food or cooking; I simply have a passion for food, discovering great recipes, creating new memories, and passing those recipes on for others to enjoy and create memories of their own.
When I'm not in my kitchen, I can probably be found watching mildly trashy reality TV, reading or crocheting. Why yes, I am an old woman in a 25-year-old's body, why do you ask?
Sharing this one-bedroom apartment is Boyfriend (number-one taste-tester and frequent partner-in-crime in the kitchen) and  two little kitten monsters, better known as Corazón, or Cora (top picture), and Alma (bottom). I spend much of my time trying to keep them (the cats, that is) from being my unofficial taste-testers.
The only food that I positively detest is chocolate. Please don't judge me. It's just a thing. I promise I will still try to post chocolate recipes every now and again; I will just use my friends and coworkers as my guinea pigs taste-testers.
I have a shoe problem; as in, I have too many shoes for someone with a very tiny income.
I also find brushing my teeth to be somewhat stress relieving. Don't judge me, it's just a thing.
If you made it through all of that, you're the best, and I'm truly glad you are here.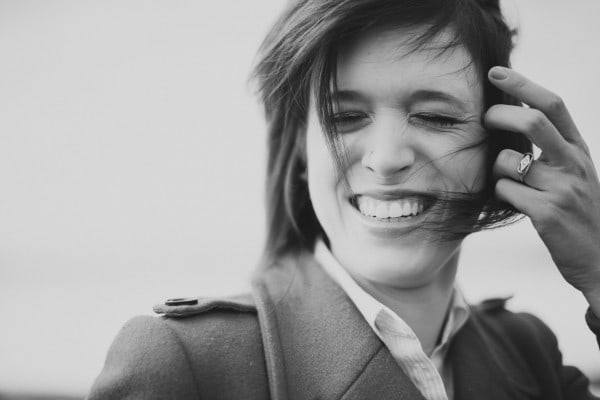 Photo credit
_____________________________
If you are a PR agency or brand representative and are interested in working with me, some partnership opportunities are listed below:
Recipe development: I have a passion for creating new recipes, and am available to develop recipes for your company/brand.
Conferences/Events: I am available to represent your company/brand at blog/food-related conferences or other food events and press trips. My experiences will be shared with my readers via this blog, as well as my Twitter, Facebook and Instagram followers.
Brand Ambassador: I love supporting brands I believe in, and am available to work with you on an ongoing basis. For more information, please contact me.
Product Reviews and Giveaways: I occasionally post reviews or offer giveaways for books/products that I truly believe in. If you have a product that you feel is a good fit for my readers, please contact me. I will only post reviews or host giveaways for products that I genuinely enjoy, and will never guarantee to promote your product on my site. I also prefer that all ideas and opinions be my own, as this allows me to form a more genuine connection with my readers, and so will not post pre-written content.
Editorial: I am available to write freelance content for your print or web-based publication.
If you have other ideas for ways in which you would like to partner with Eat Your Heart Out, please contact me with your proposal or to view my media kit and rate sheet.
_____________________________
 The nitty-gritty behind EYHO…