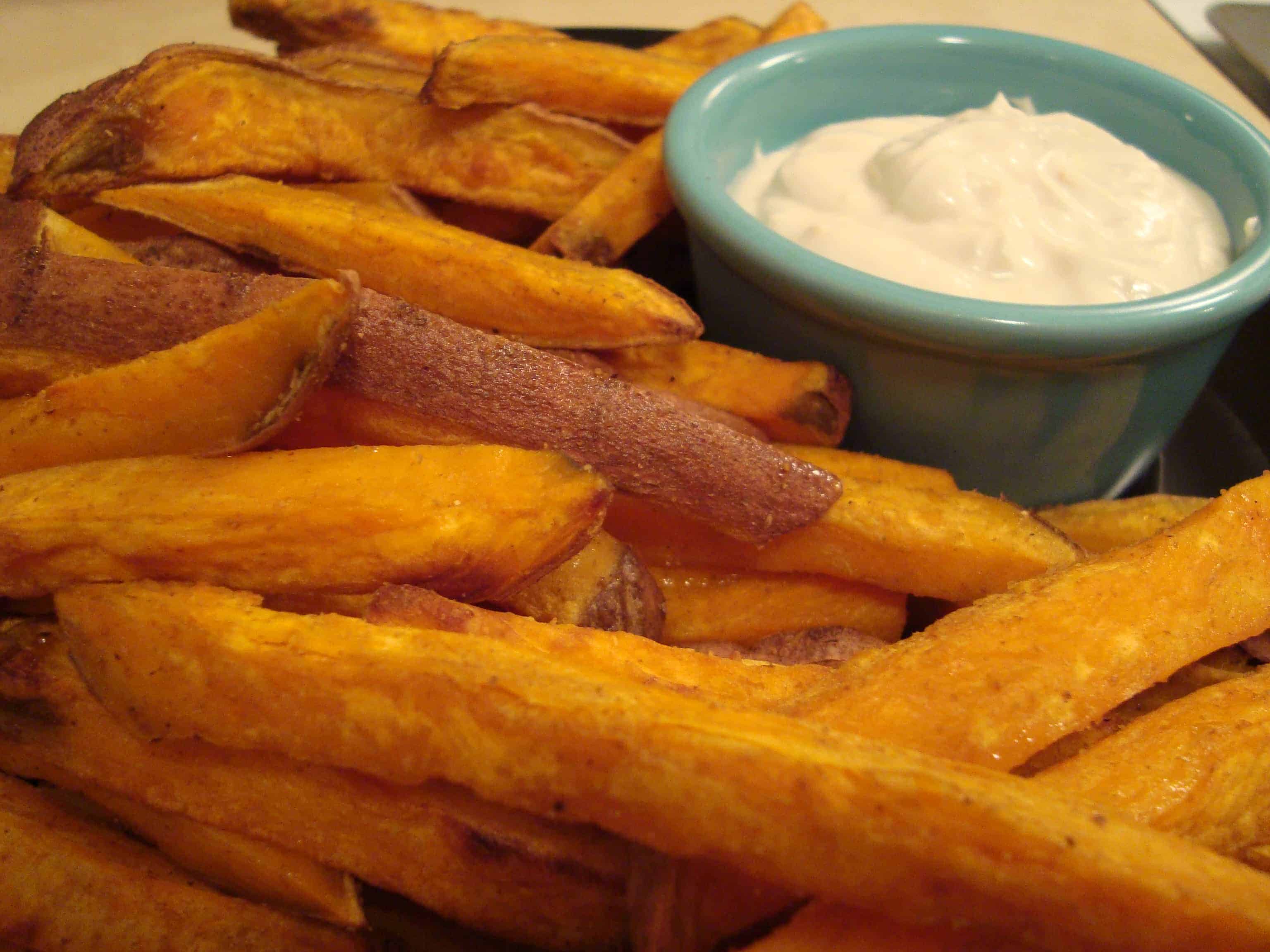 Do you know what makes people need a vacation?
Getting ready to go on vacation.
For reals, people. Figuring out where to go is the easy part. You know what is hard and tiring and makes you need that week away? PACKING. And making sure you aren't forgetting anything critical.
Also, making sure you don't have anything in your fridge that is going to turn into the world's scariest science experiment when you return a week later.
But that's another post entirely.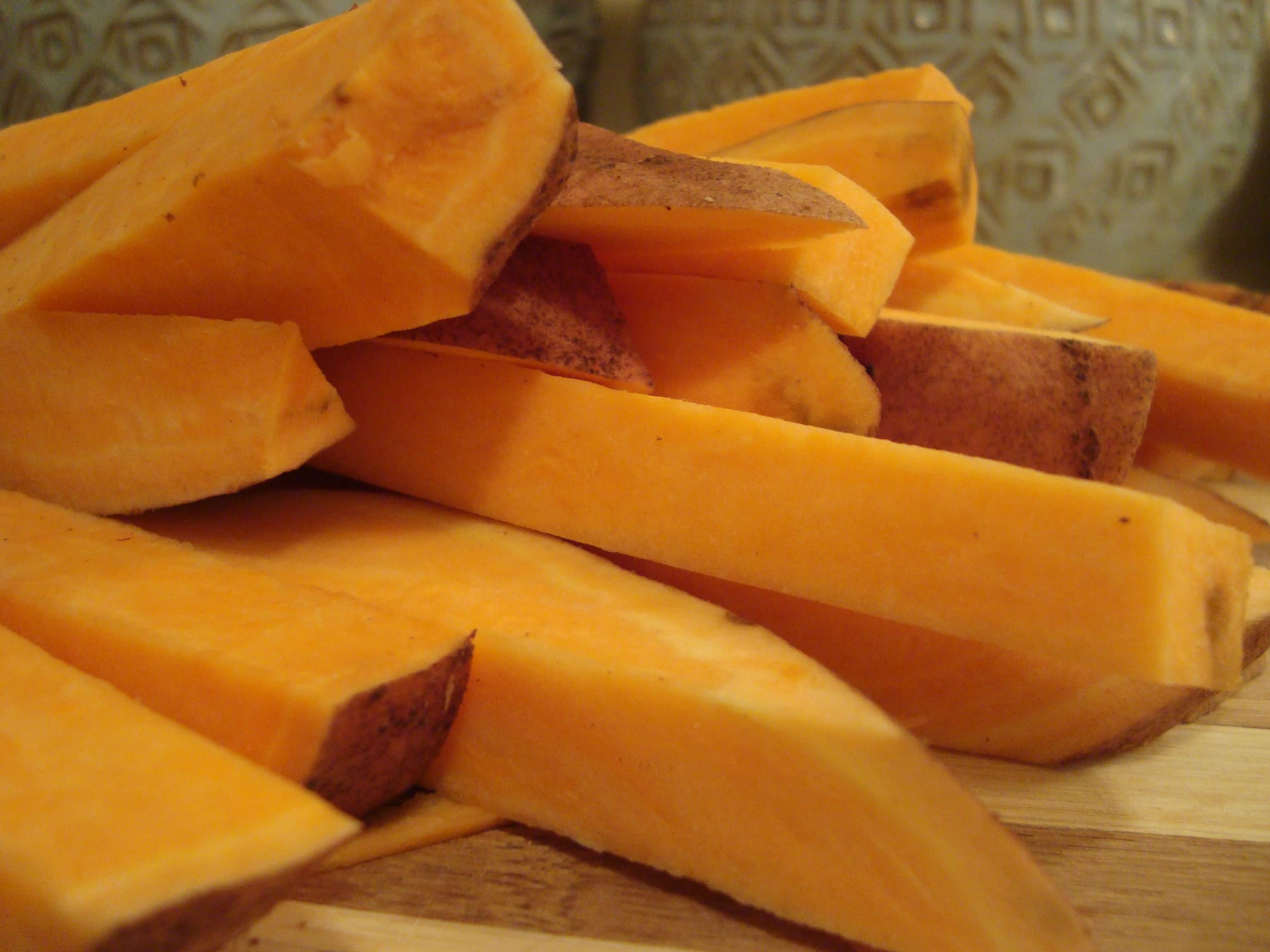 I think I promised you this recipe before Thanksgiving. Oops. But I'm posting it now…so that has to count for something, right? AND I'm fulfilling my promise to give you some non-cookie recipes in the weeks leading up to Christmas.
Sweet potato fries ≠ cookies.
Not saying that they are better or worse than cookies, they are just different. Changing things up from all of the butter and sugar that are overtaking your life pantry.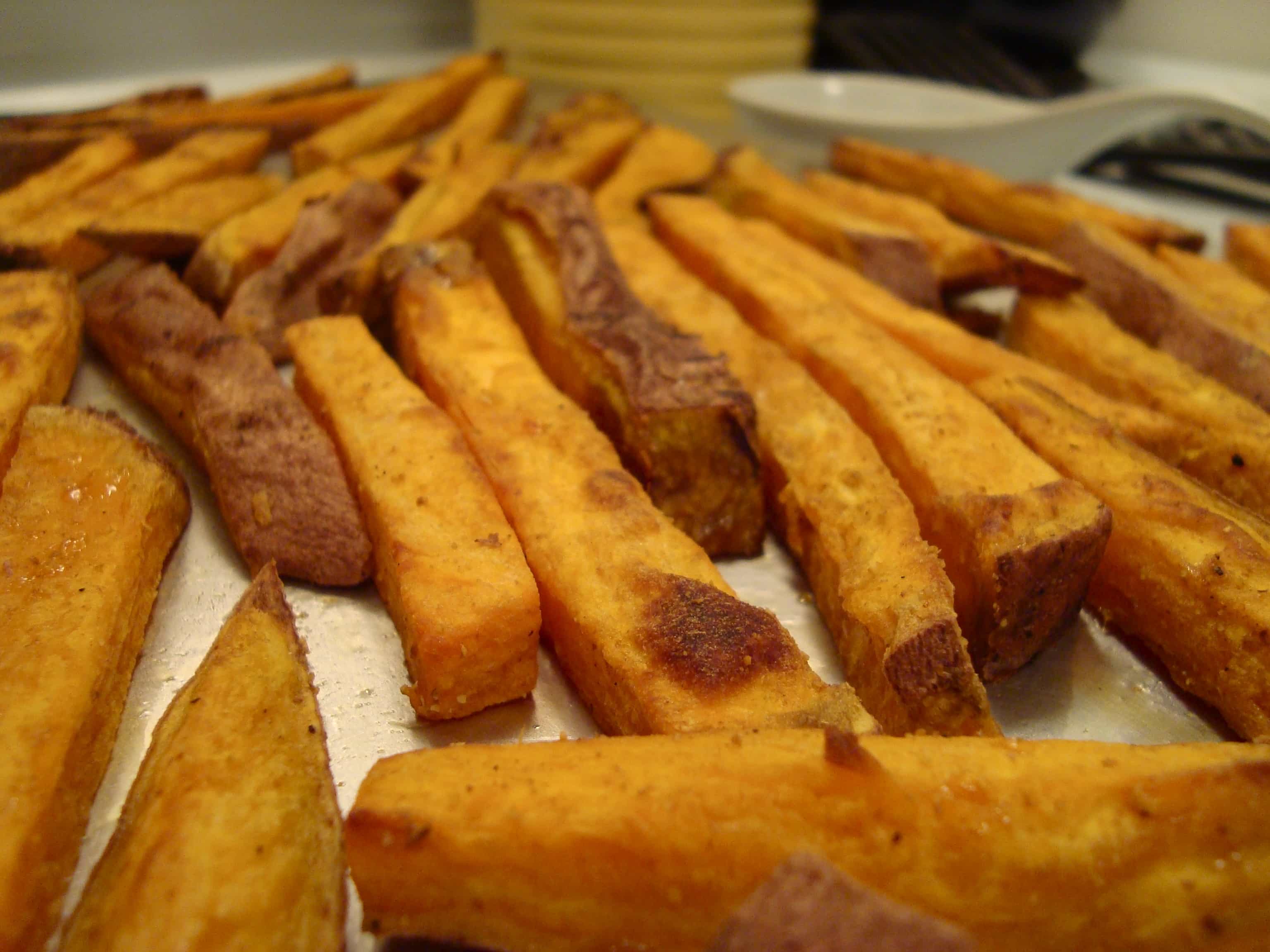 So, with that little math equation (ok, Mr. Stone, I guess I AM using my math in the real world…but I STILL don't see how I have made any practical use of calculus), I will leave you to your sweet potatoes. I, meanwhile, have to go make sure I packed plenty of clean underwear and a toothbrush. Among other things.
Stay tuned next week for a delicious bread recipe and a special surprise! You won't want to miss this.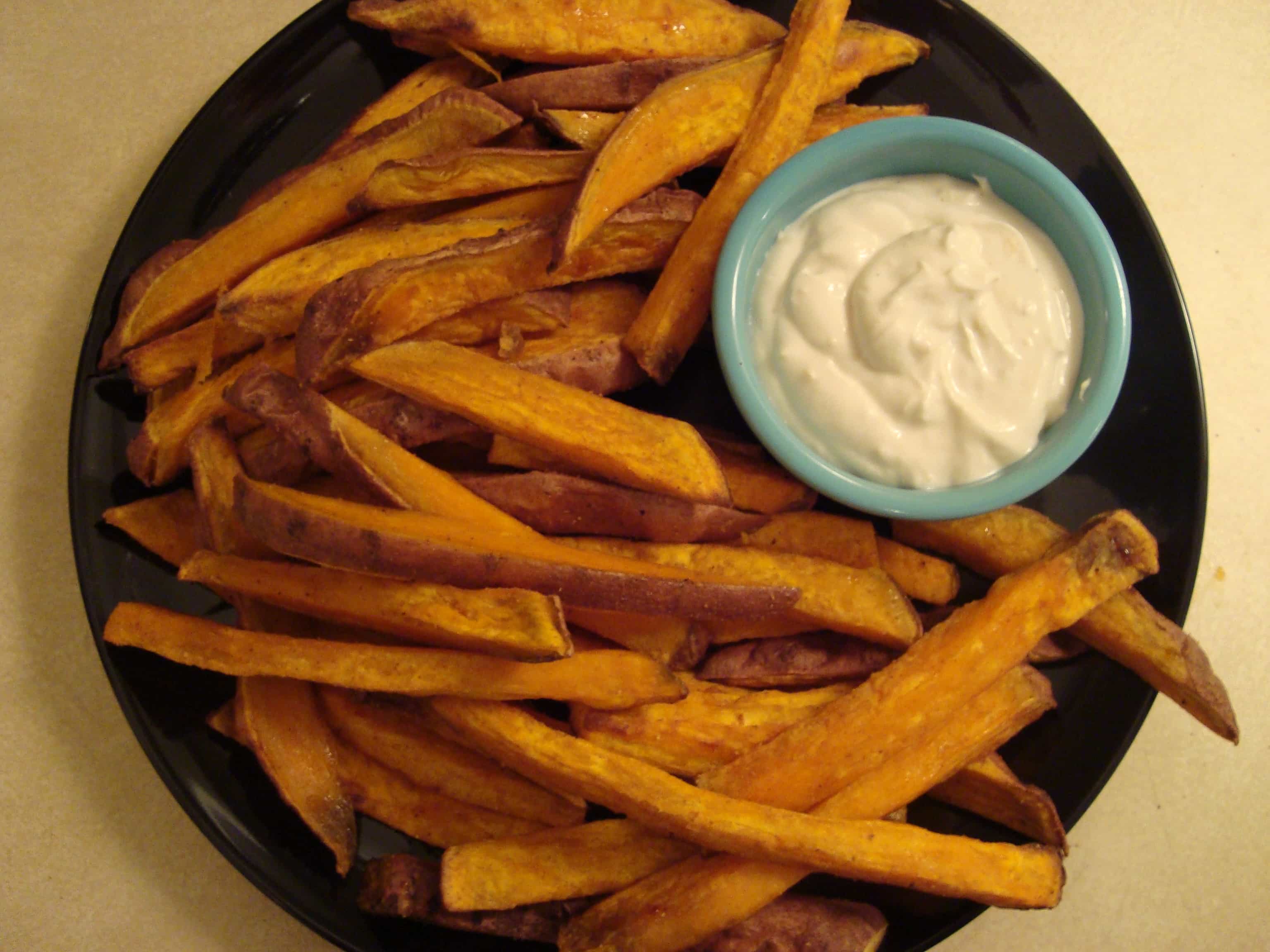 Cumin Sweet Potato Fries with Tahini Yogurt Dipping Sauce
Ingredients
For the fries:
2 large sweet potatoes
2 tablespoons olive oil
¾ teaspoon cumin
heaping ¼ teaspoon ground corriander
Pinch of cayenne pepper (or more, depending on how spicy you like your food)
Salt and pepper
For the Tahini Yogurt Dipping Sauce:
¼ cup Greek yogurt
1 tablespoon tahini
½ clove garlic, minced
Splash of lemon juice
Drizzle of honey
Salt and pepper to taste
Instructions
Make the fries:
Preheat oven to 450 degrees.
Wash and cut your sweet potatoes into strips. You can peel them, but I chose to leave the skins on. Also, the skinnier you cut your sweet potatoes, the crispier your fries will end up being.
Place sweet potatoes in a zip-top bag. Add oil and spices. Shake, shake, shake until sweet potatoes are even coated.
Place fries on a baking sheet. Bake for 25-30 minutes or until crisp, flipping halfway through.
Make the dipping sauce:
Combine in a bowl. Season with salt and pepper to taste. Serve alongside sweet potato fries.
Notes
Find tahini in the international foods aisle of your grocery store, usually with the Middle Eastern foods.