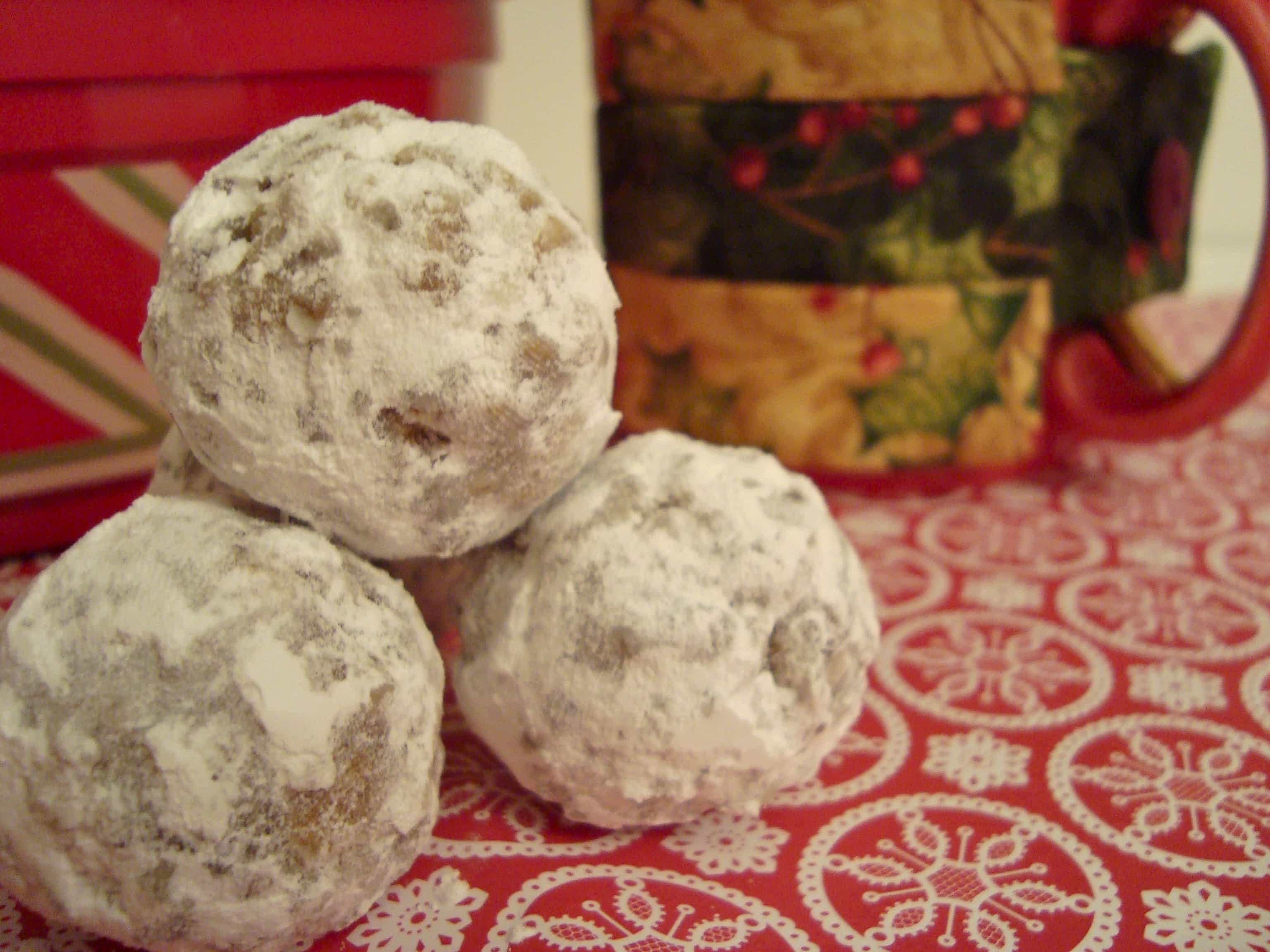 For some reason, I decided it would be a great idea to go on a cookie-baking spree the week before leaving for vacation in Florida.
Now, everything I own seems to be covered in powdered sugar, royal icing, sprinkles, food coloring or melted chocolate.
Meanwhile, my new swimsuit, bought specifically for this vacation, is sitting on top of my dresser, mocking me.
I've started doing squats while washing dishes and brushing my teeth. Any activity that requires me to stand still for more than thirty seconds has become fair game for toning my booty.
But I'm pretty sure it's worth it, if only for these cookies.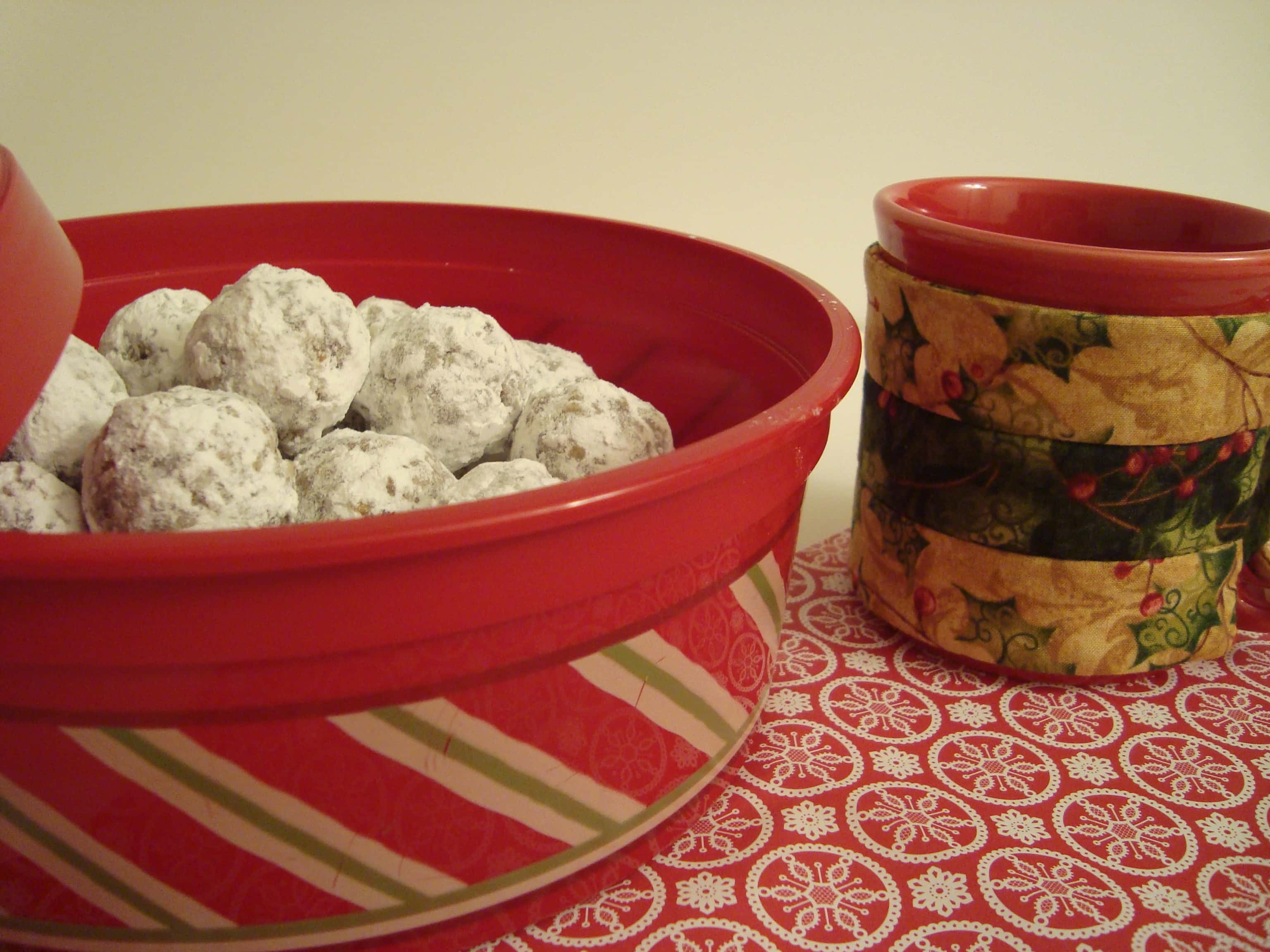 This recipe, which came from my great-great-great-aunt (seriously!), is one of those crazy retro recipes that gives you a list of seemingly strange ingredients and as few directions as possible.
My great-grandmother used to make these and mail them to my mom and uncles when they were in college. My mother and her best friend would then proceed to sit on her bed and eat the entire box in one sitting. I highly doubt my uncles bothered to share. They're just.that.good.
So here's how it goes (it's super easy!):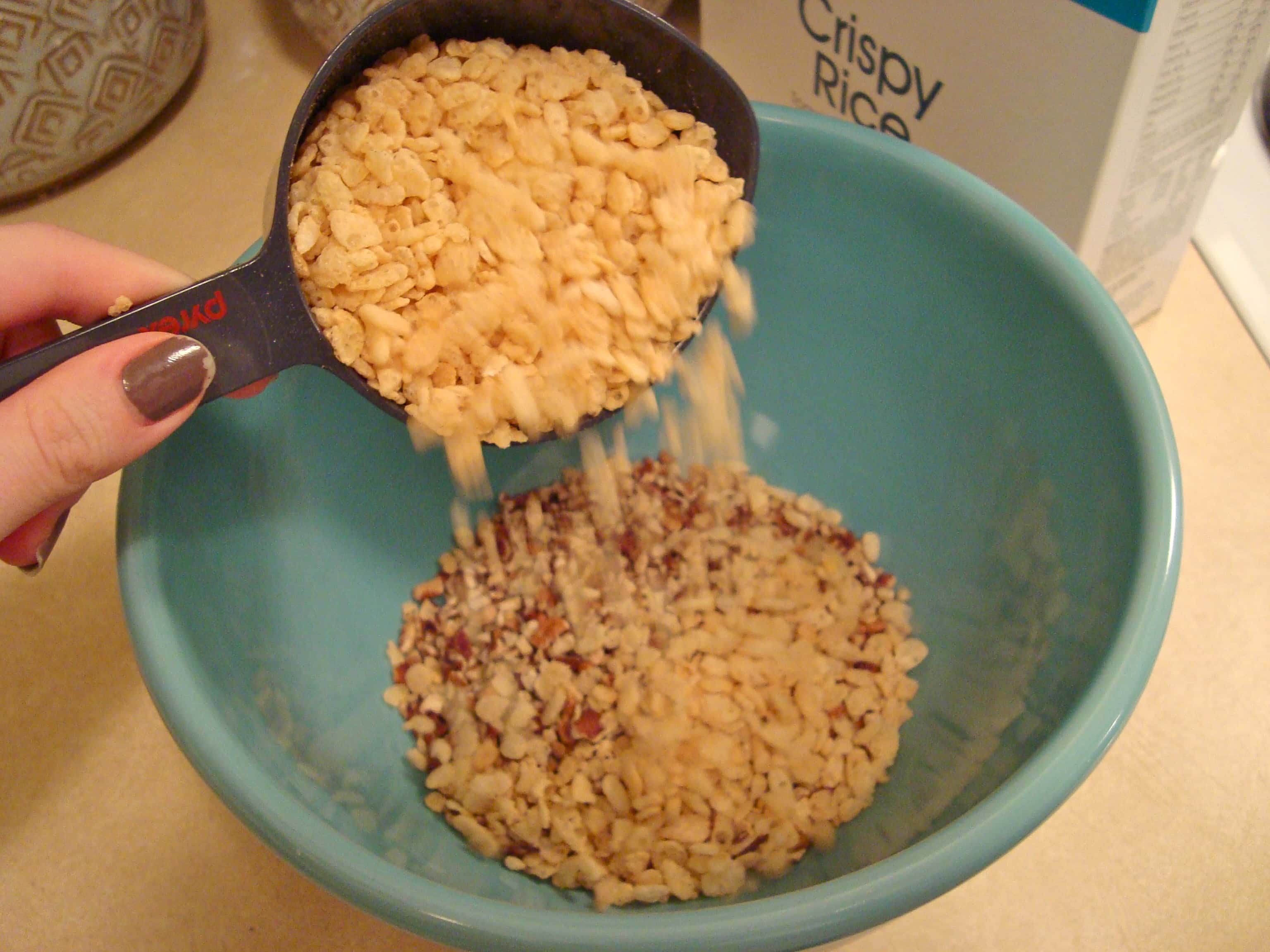 Mix together your Rice Krispies and chopped pecans. Yes, I may or may not have used the off-brand's creatively named "Crispy Rice".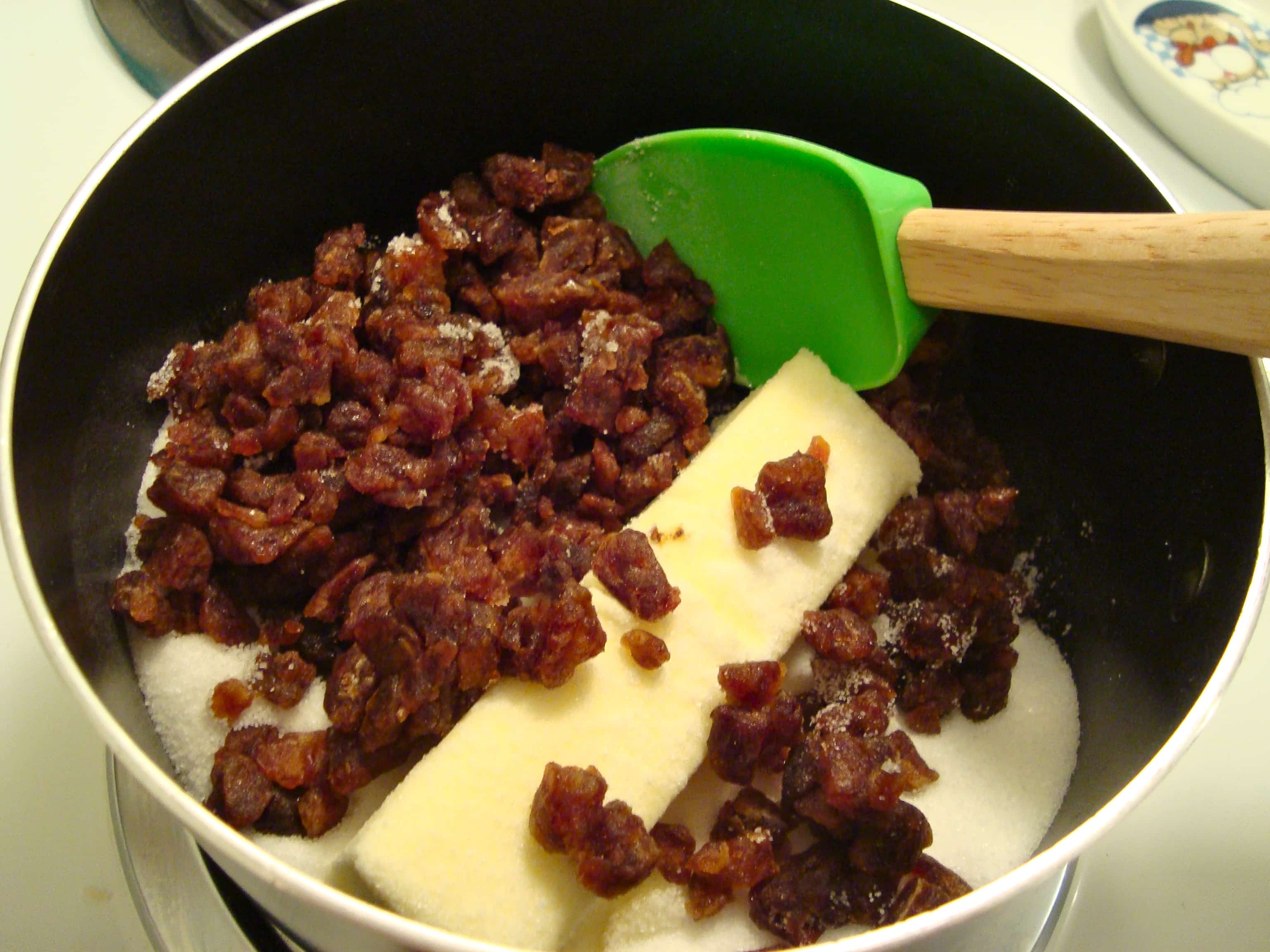 In a saucepan, combine your butter, sugar and dates.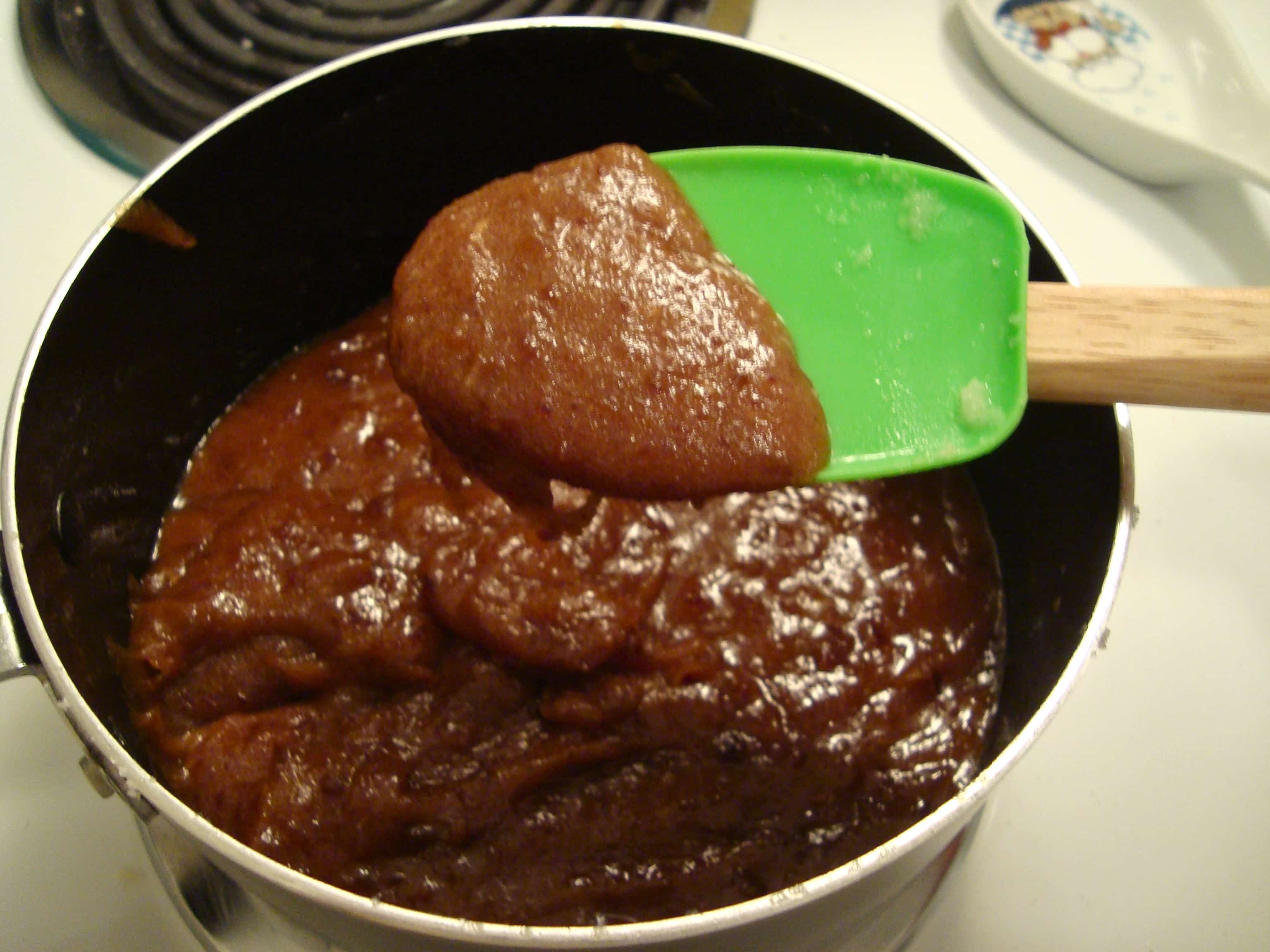 Soon, things will start to get pasty (as in the glue-like substance, not as in the color of my skin pre-Florida).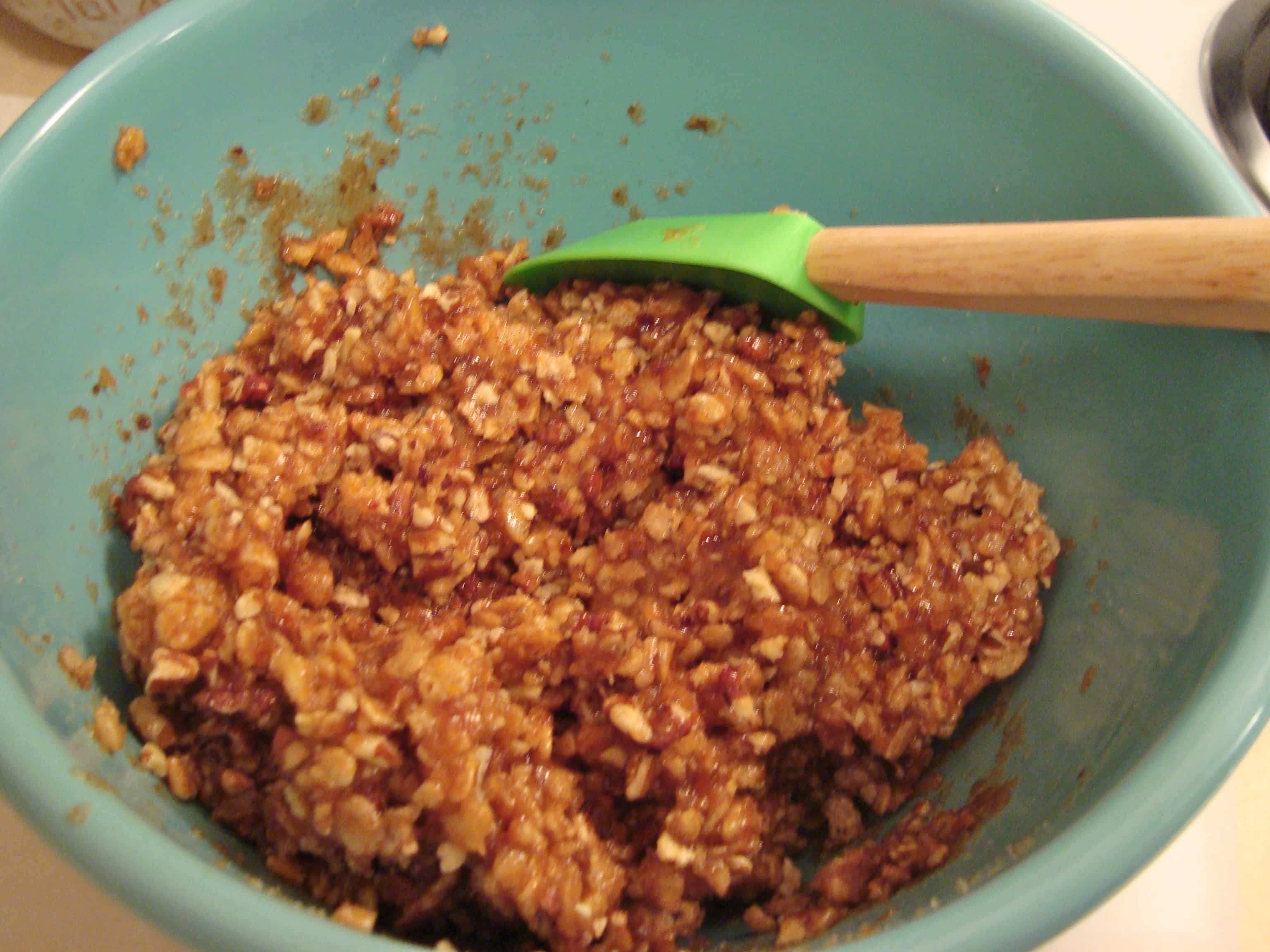 Stir, stir, stir everything together!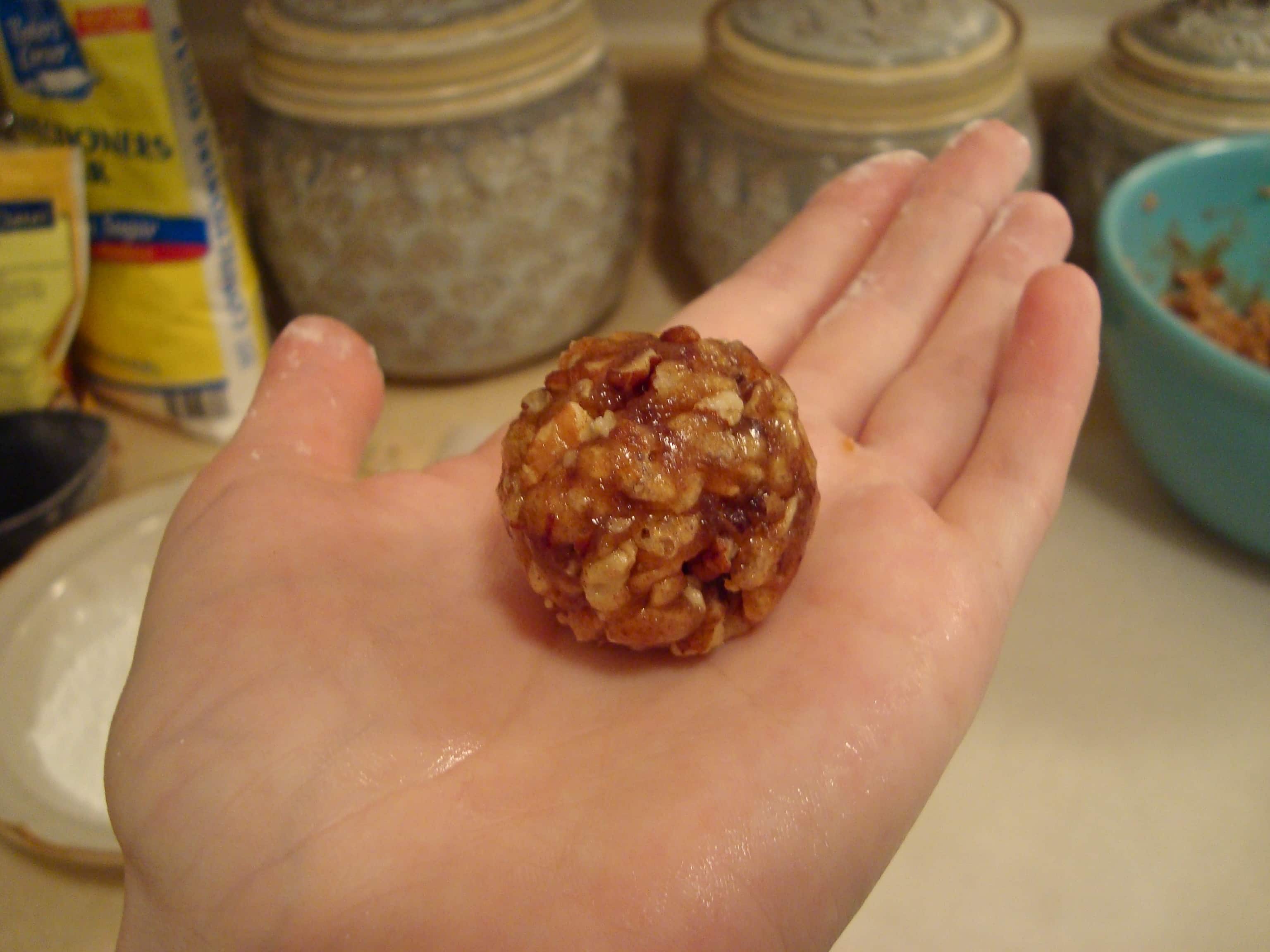 Roll into balls…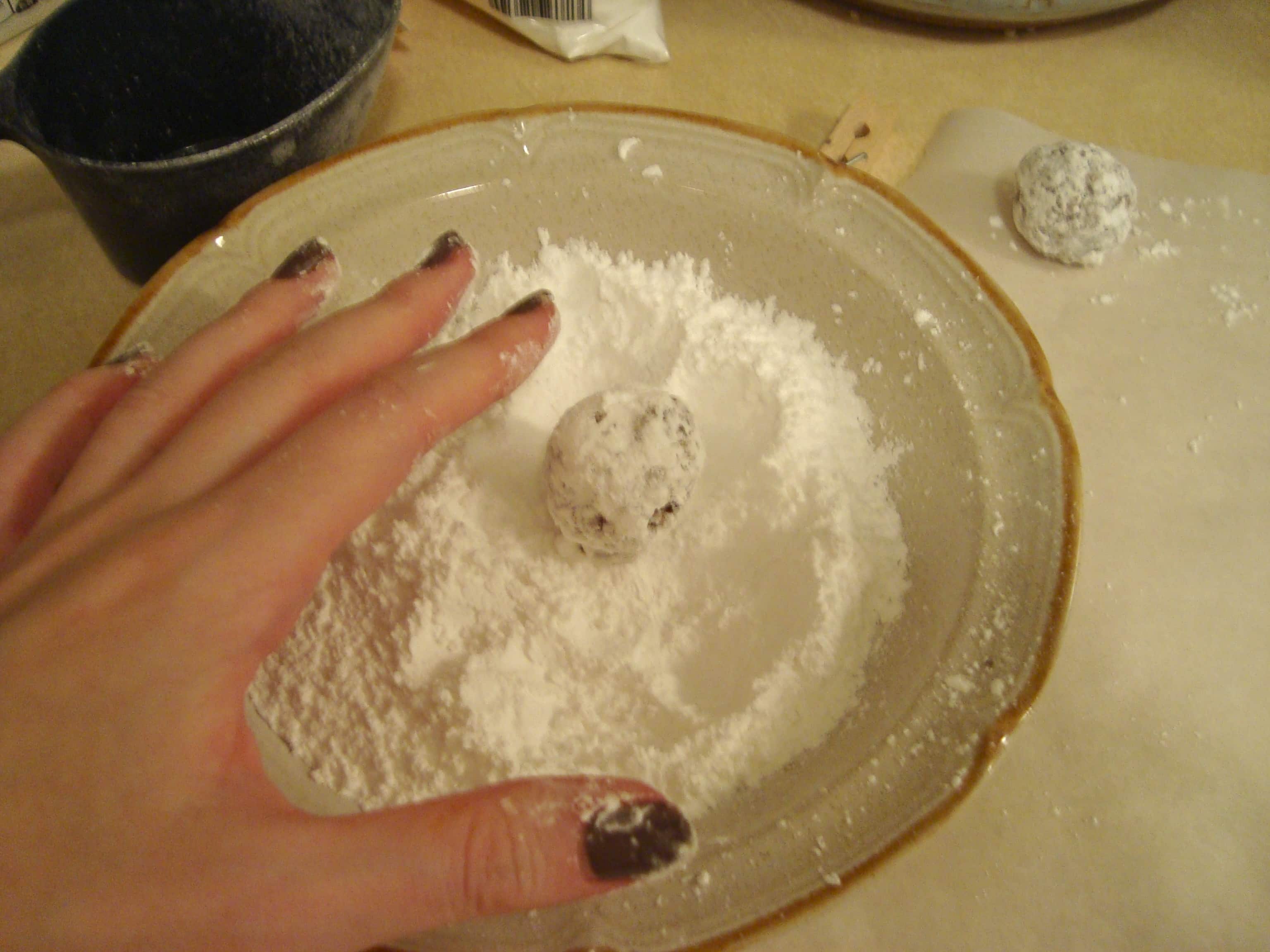 And roll in powdered sugar.
Accidentally make one bigger than the rest. You'll need to eat this one so as to not be incongruous.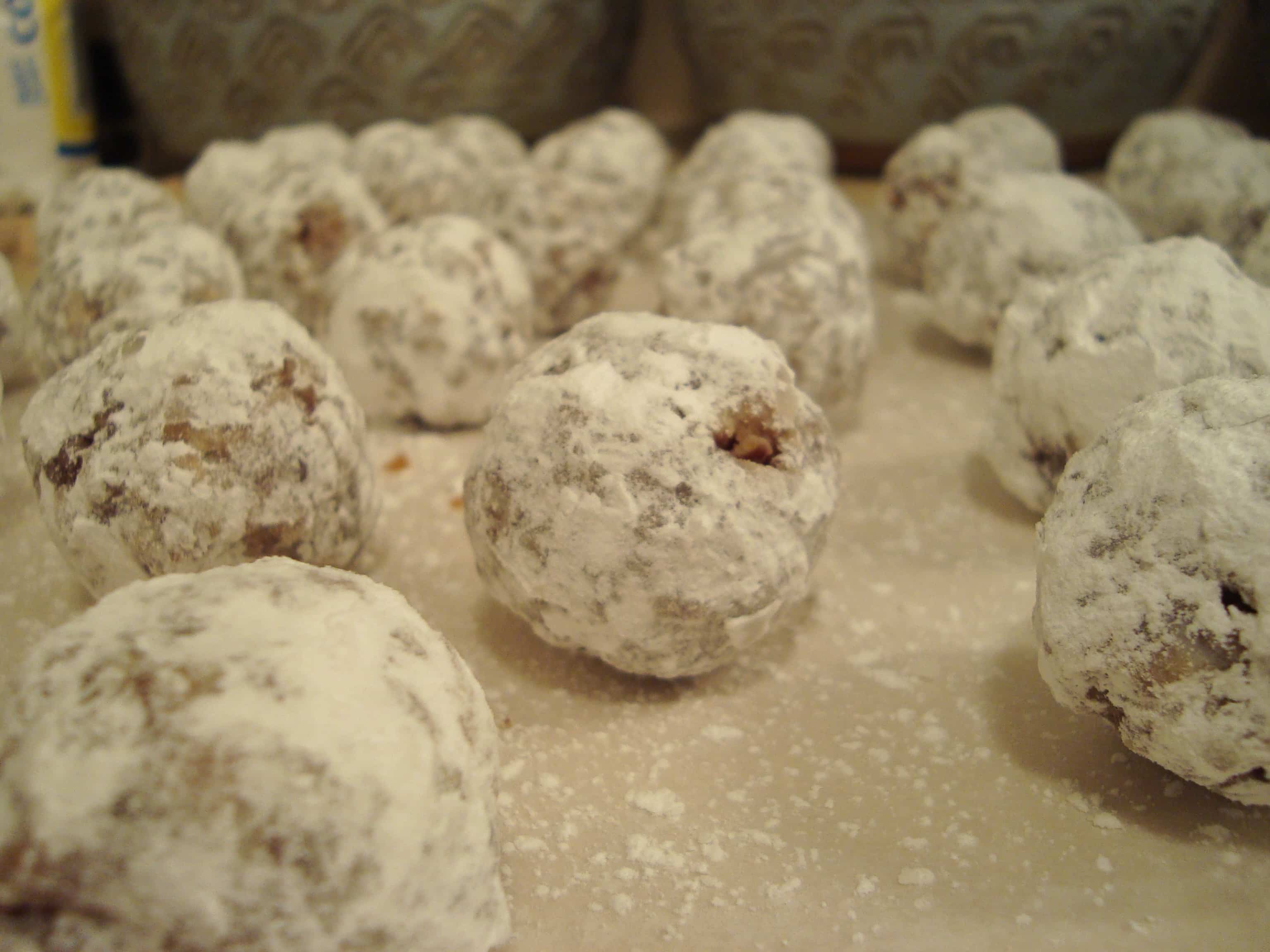 Look at those little beauties! Just begging to be eaten.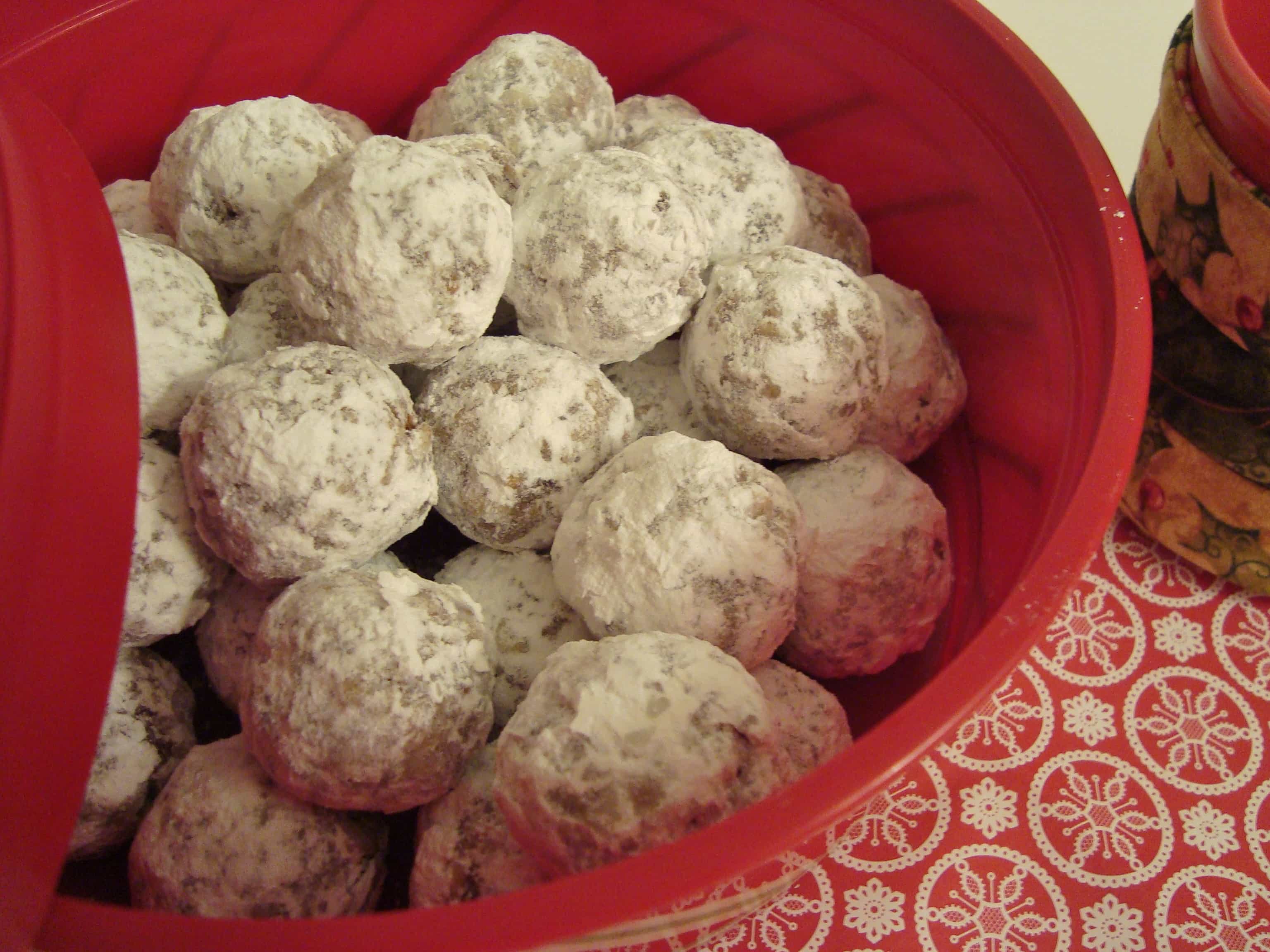 Probably in one sitting.

Maureen's Rice Krispie Cookies
Yield:
Approximately 3 dozen cookies
Ingredients
1 stick butter
1 cup sugar
1 8 oz package of dates
2 cups Rice Krispies
1 cup chopped pecans
Powdered sugar
Instructions
In a large bowl, combine Rice Krispies and pecans.
In a saucepan, combine butter, sugar and dates. Cook over medium heat, stirring constantly, until the mixture resembles a paste.
Pour date mixture over Rice Krispie mixture and stir to combine. When mixture is fully combined and is cool enough to handle, form into balls and roll in powdered sugar. Place on wax paper or parchment paper to cool completely.
Store in an airtight container for up to a week (not that they have ever lasted that long around here...).